40 Days of Prayer – From 3 Mar (Tue) to 11 Apr (Sat)

40 Days of Prayer begins from Tuesday 3 March until Saturday 11 April!
In homes, and in families:
We pray that these 40 days will be a blessing to many as we join our hearts together in prayer. We see this happening in homes and in families, around the dinner table and with children at bedtime.
Prayer Groups:
We meet and pray on Wednesday evening meetings (from 7.30pm to 8.30pm) at the Church Hall and the existing Bible study groups through the week.
Prayer points:
Please download the prayer booklet (pdf file) or
You can also download the PrayerMate app  on your smartphone. You will need to go to "Groups", "join Group" and search for Girrawheen Baptist Church.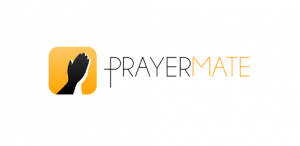 You can also join Girrawheen Baptist Church Facebook group to get the notifications on the daily prayer points (please contact one of our Pastors for more details)