Ladies Clothes Swap Evening

COME FOR A FUN NIGHT OUT and TAKE HOME something NEW! We are hosting a Ladies Clothes Swap Evening on Saturday 29 June 2019 at Girrawheen Baptist Church. The event will start from 6.30pm.
Supper will be provided so bring A FRIEND!
Childcare is provided for ages 2 and up so please your child/ren to the swap evening.
On this day, we will collect the donation of sanitary items for women experiencing homeless and poverty through the charity organisation "Share the Dignity". Please bring a sanitary ITEM on the night for donation.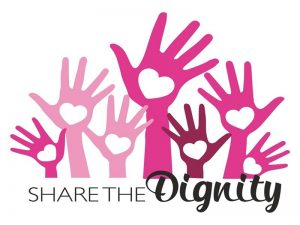 Do you have any unwanted ladies clothes? We welcome ladies clothing and accessories in good and clean condition from now.
Please contact Steph or Julie or email admin@girrawheenbaptist.org.au for more information